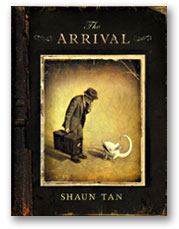 "The Arrival is a migrant story told as a series of wordless images that might seem to come from a long forgotten time." (mehr)
Am Wochenende hatte ich dieses Buch in der Hand und konnte es erst wieder loslassen, als ich es bis zur letzten Seite betrachtet hatte.
Unglaublich, wie treffend Shaun Tan mit wenigen Bildern Situationen, Gefühle und Geschichten (be-) schreibt. Als Betrachter fühlt man sich genau wie der Protagonist – allein in der Fremde.
So ist z.B. die Benutzung öffentlicher Verkehrsmittel im Ausland von diversen Hindernissen geprägt: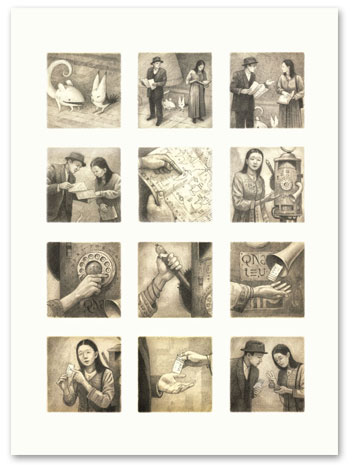 Die Bilder sind voller Details, liebevoll und mitunter ziemlich düster.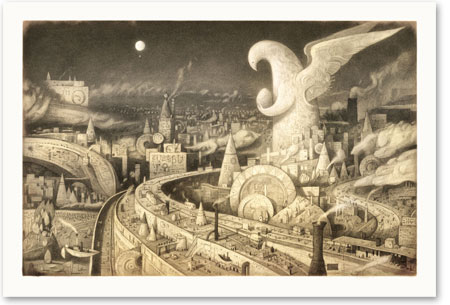 Meine Lieblingsstelle im Buch: Die Giganten.